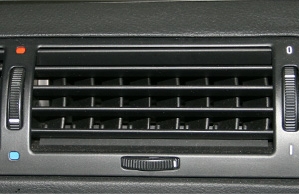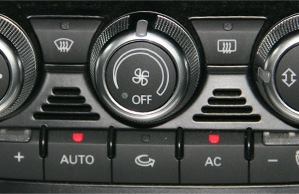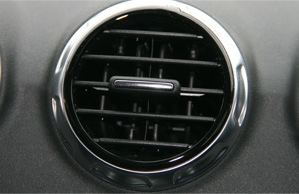 Car air conditioning testing & re-gas
To keep your car's air conditioning system operating at its best, it is recommended that the system is tested and recharged with cleaned refrigerant gas and compressor oil every 3 years.
At RALLY TEC it's a full air conditioning service, not just a top-up. Our IMI qualified technician will test the system, then recover the used refrigerant, enabling it to be recharged with the correct quantity of refrigerant and oil. If you wish to know more see our information sheet
Car air conditioning sanitising
If you have noticed a musty or unpleasant smell coming from your car's air vents, then mould, fungus or bacteria growing in the ducts and on the evaporator are almost certainly the cause.
Have your car's air conditioning and ventilation system professionally treated at RALLY TEC. We change the pollen filter, clean the air vents, and then use a powerful broad spectrum antimicrobial fluid that is drawn through the whole system to eliminate the unpleasant smells and the potential for adverse health effects.
The usual benefits of the treatment are:
Eliminating unpleasant odours emitted from air conditioning systems

Deodorising the car's interior

Destroying bacteria on the evaporator

Providing a healthier environment for driver and passengers
Note: R134a systems only - excluding hybrid and electric vehicles